Arkansas Mud Trucks
We are from Central Arkansas but enjoy the company of the 4x4 and ATV community from any location.
We value every member. We have members with mud trucks from several states not just Arkansas.
Join our forum and say hello, all are welcome. We have members rides from mild to wild and you can see them in
the "Members Rides" section, also don't forget to check out the "Events We Attend" section it is loaded with pictures
from the places we have been.
So far we have been to Springfield and Poplar Bluff (Brick's 4x4 Farm), Missouri all the
the way down to Texarkana, Arkansas (Whitehead's Red River Mud Bog).
Whether its mud bogging in Double Wells to pit racing in Texarkana we will be there with our mud trucks ready to throw mud in the air.

MudStruck's News Feed.
Check below for information on what members of MudStruck have planned.

Contributing Members
The following members have contributed towards the cost of keeping Mudstruck running for 2012.
All of the contributing members make it possible for items such as decals, t-shirts, stickers....etc
I personally would like to thank all members of Mudstruck contributing or not.
Mudstruck would not be what it is today without each and every one of you.
Names are on top. In quotations is the members username on the forum.
2013

Marty

Owens

2013

Doug

"Dooley"

2013

CJ

2013

Kevin

"K/Mar"

2013

JR

"Sanchez"

2013

Jason

"fordman1920032003"

Chris

"Buckshot"

2013

2013

Bryan

2013

2013

Wyman

"WDALE"

2013

Luke

"MudSlinger"

2013

Brent

"bJames"

2013

Brad

"Big Pun"

2013

Allan

"ag71953"

2013

Shaun

White

2013

Stacy

"Stacy Staton"

2013

Mark

"Mark Woodyard"

2013

Matt

"MOMO"

2013

Tommy

"PitBull OffRoad"

2013

Adam

"SuperMidget"

2013

Chris

"DrunkenLizard"

2013

Click the picture to view our forum.
You must register to view our forum, this is free and only takes a couple of minutes of your time.
Want to join the forum? Click here to register.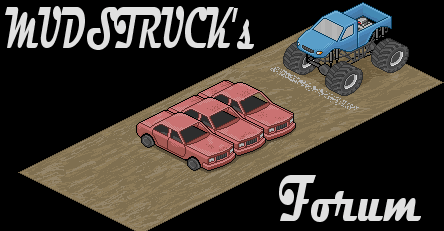 Click here to see pictures of some of our forum Members.

Click the picture to see the mud rides or events we have attended.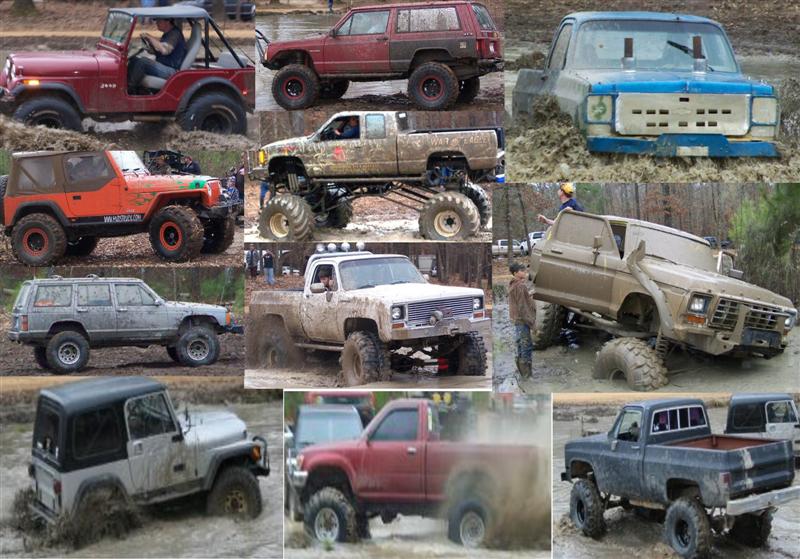 Click the picture to enter the members pages.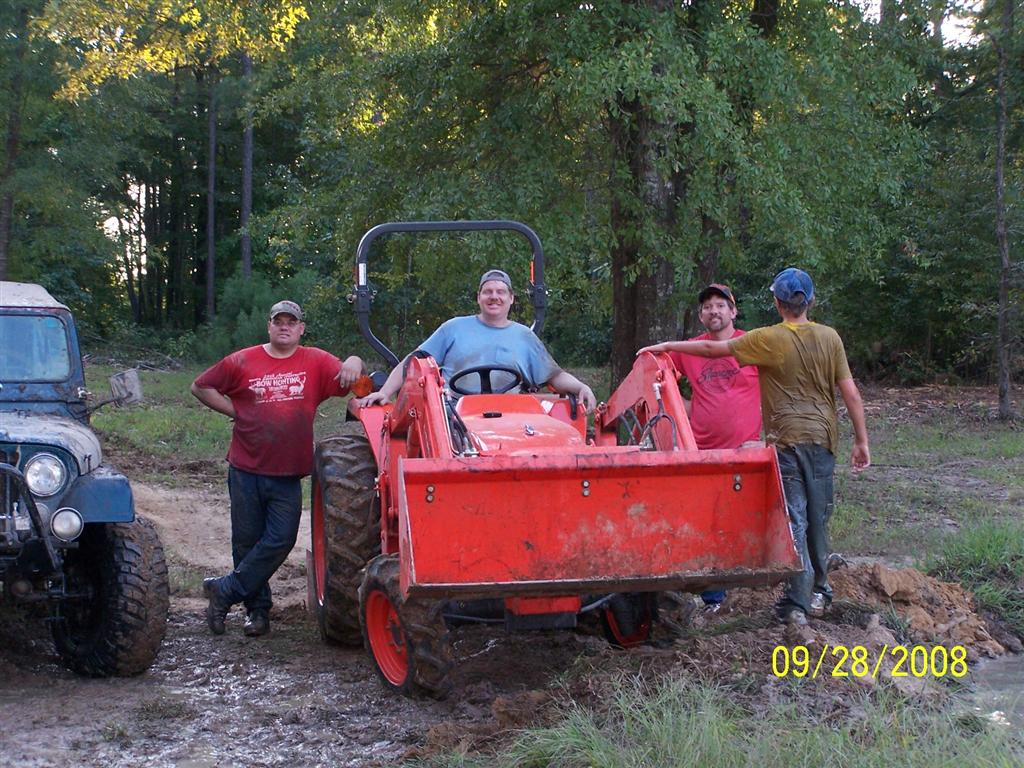 Paintball page.
For Sale

Links to other pages

Tech Pages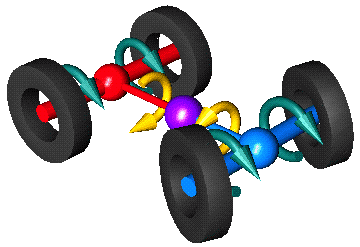 Videos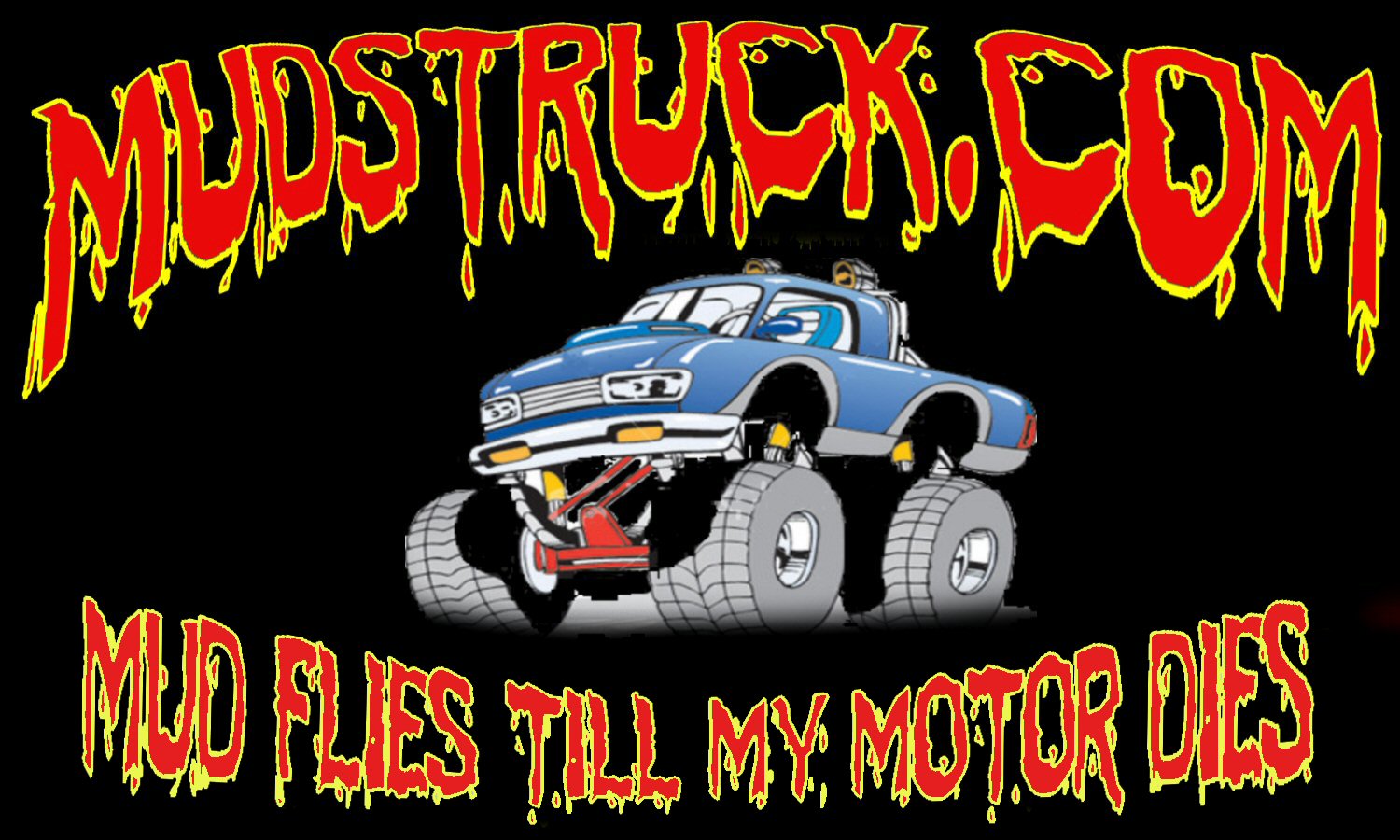 Copyright © 2005-2011 by MudStruck. All rights reserved.
Revised: 08/02/13 01:55:43 -0500.
PRIVACY NOTICE: Warning - any person and/or institution and/or Agent and/or Agency of any governmental structure including but not limited to the United States Federal Government also using or monitoring/using this website or any of its associated websites, you do NOT have my permission to utilize any of the information nor any of the content contained herein including, but not limited to photos, and/or the comments made about photos or any other "picture" art posted .

You are hereby notified that you are strictly prohibited from disclosing, copying, distributing, disseminating, or taking any other action against anyone with regard to this website and the contents herein. The foregoing prohibitions also apply to your employee , agent , student or any personnel under your direction or control.

The contents of this profile are private and legally privileged and confidential information, and the violation of personal privacy is punishable by law. UCC 1-103 1-308 ALL RIGHTS RESERVED WITHOUT PREJUDICE