---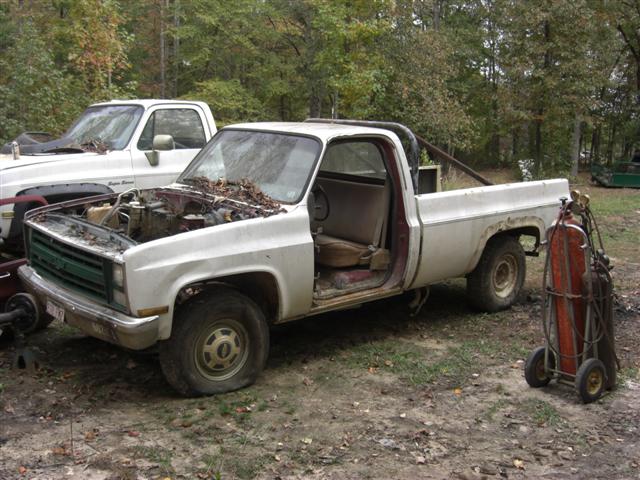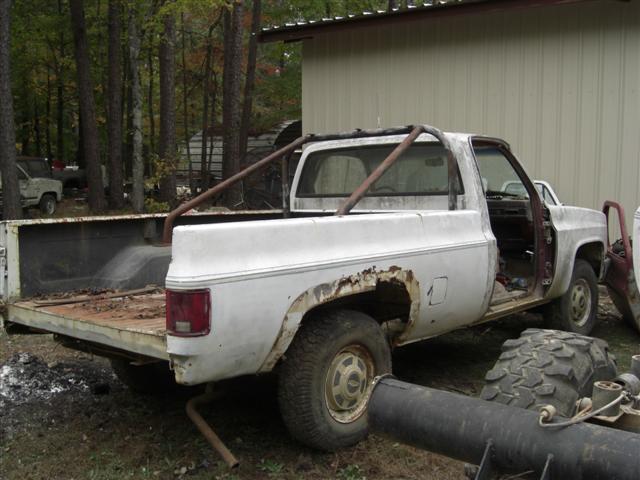 82 Chevrolet Long wheel base bed borrowed from old 4x4 behind it. Yea its in bad shape......perfect for a Demolition Derby.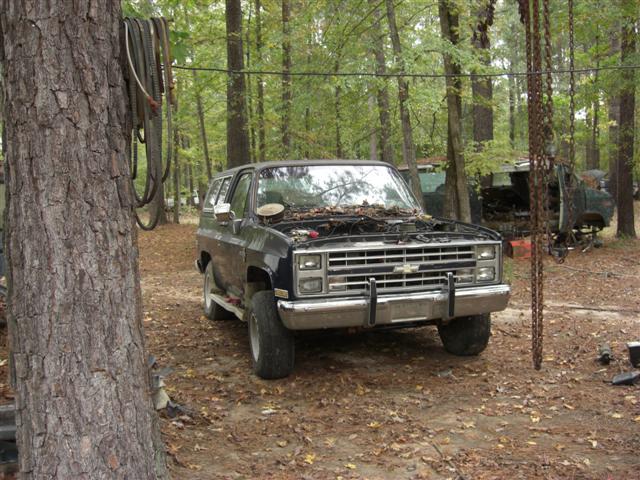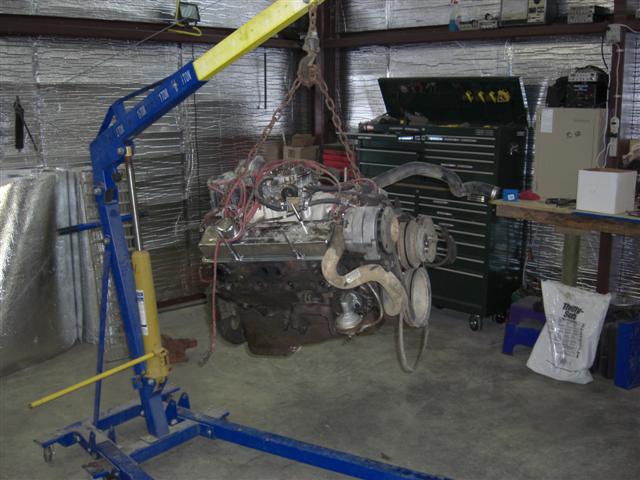 84 Blazer engine donor. 350 donor engine.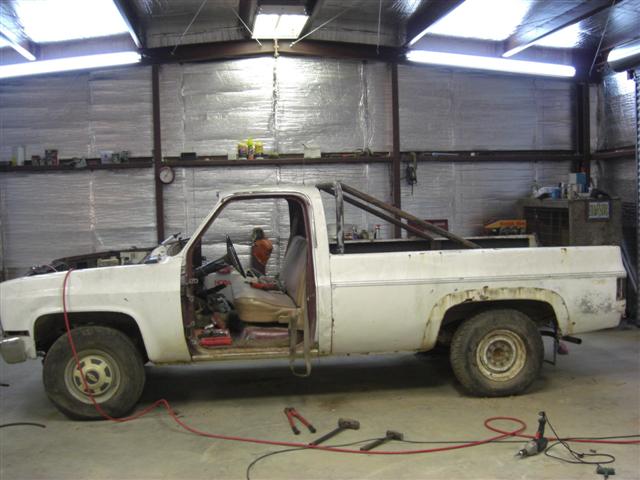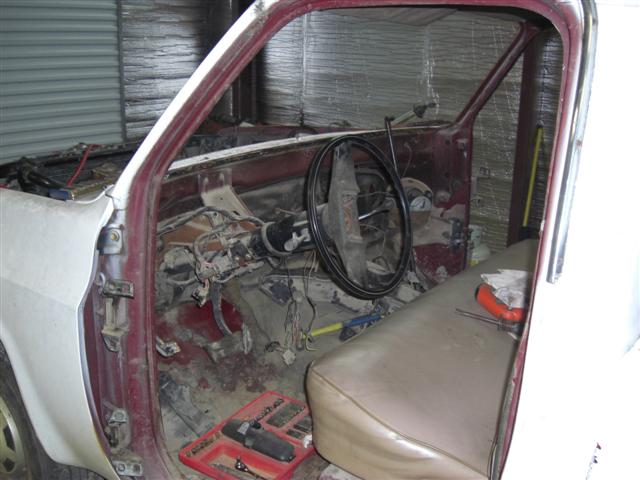 Side shot sitting in the shop getting stripped down. Dash removed getting it ready for Tim to build the cage.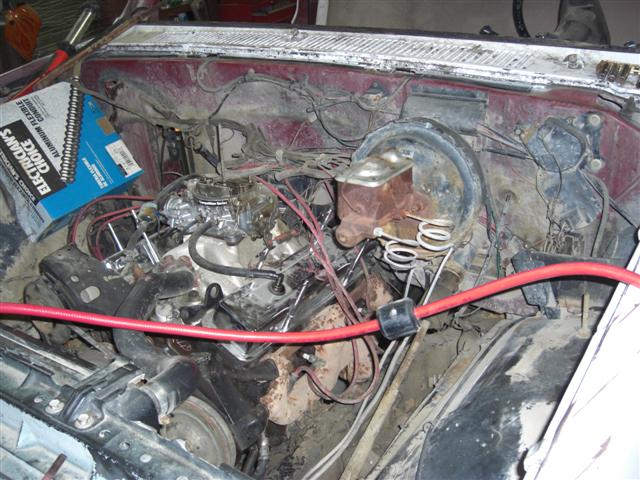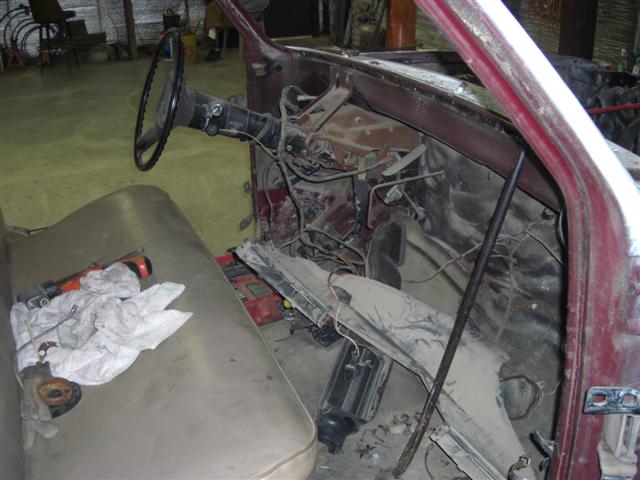 Motor dropped in, air conditioner and heater removed. Removing the wiring harness and seat.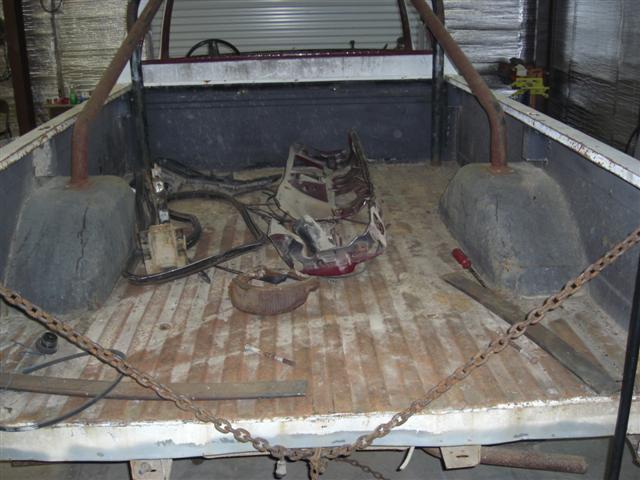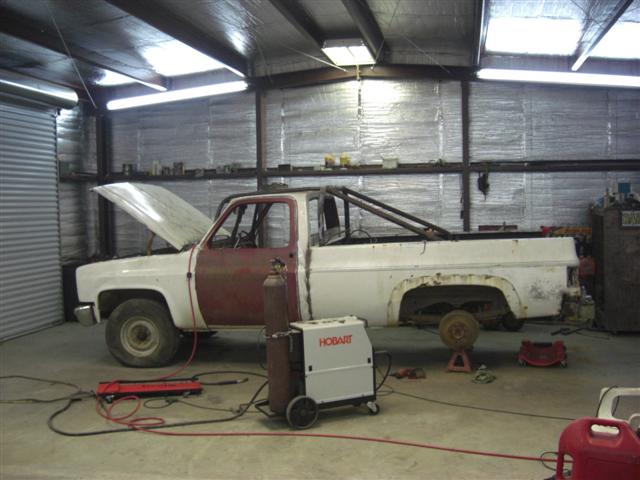 Using chains and come-a-long to snug bed against the cab. Door installed, welding spiders up in the rear end.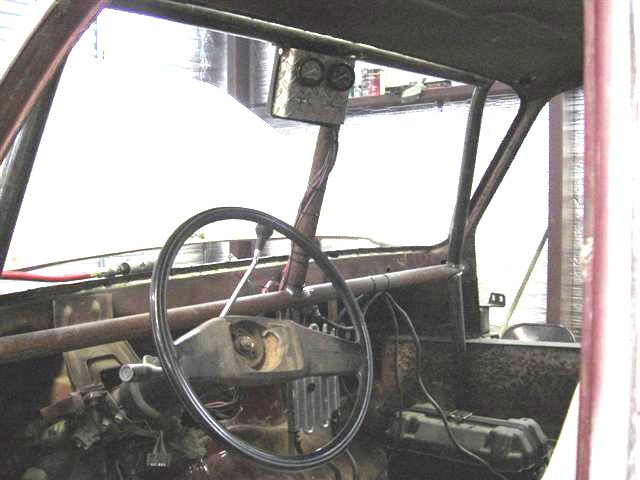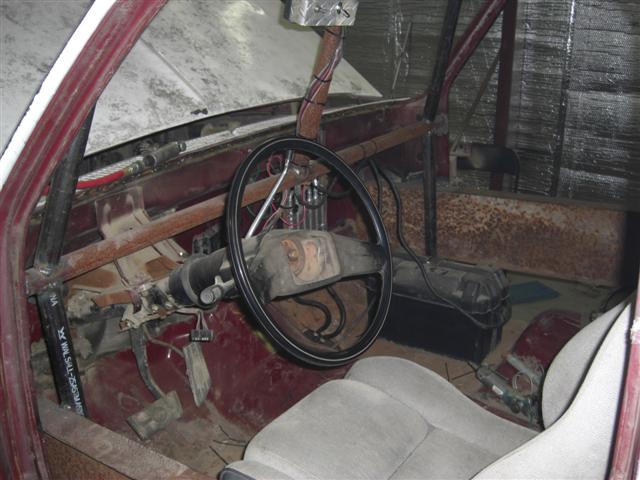 Inside shot of cage and gage/switch panel and battery box in floor. All we like is the shifter and welding the doors on.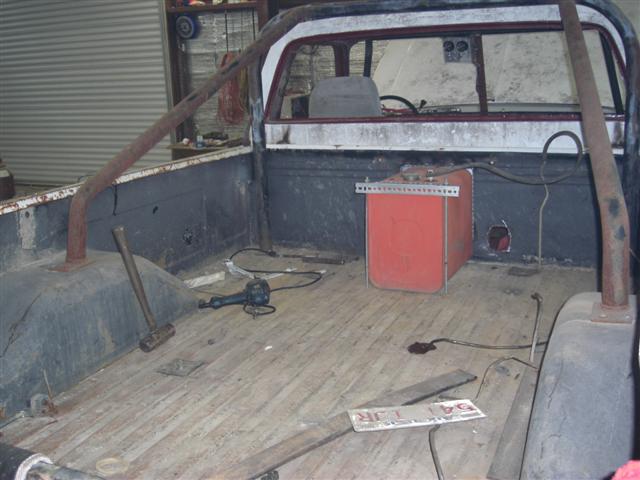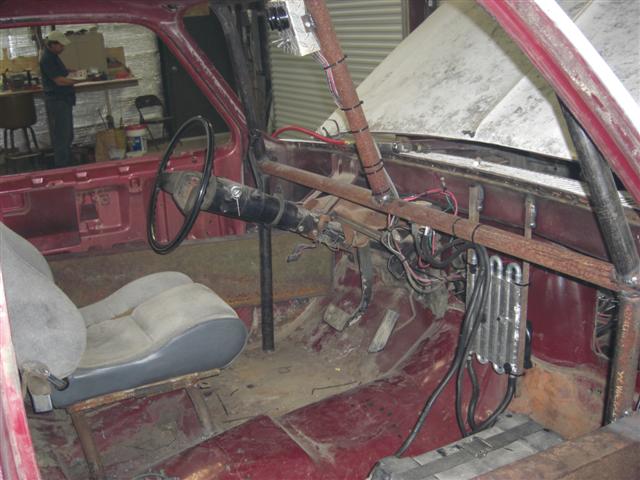 Cj mounted the fuel tank...yes the fuel line will be changed. LOL Here you see the cage, seat, trans cooler and battery box.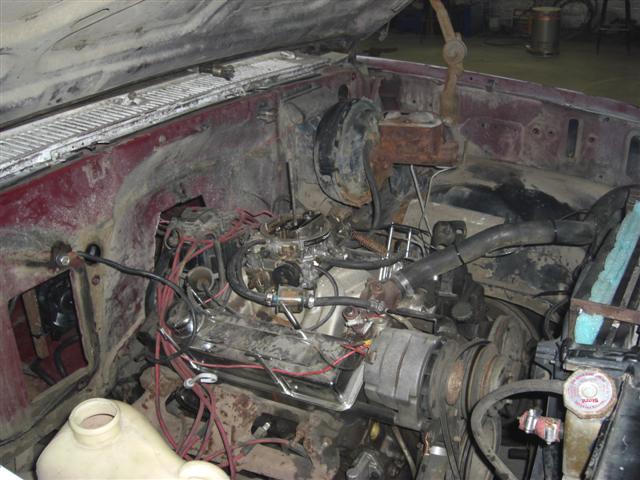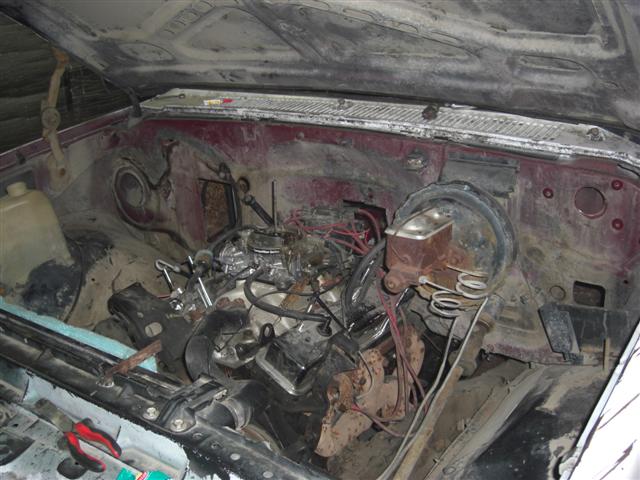 Another shot under the hood. One mo gin.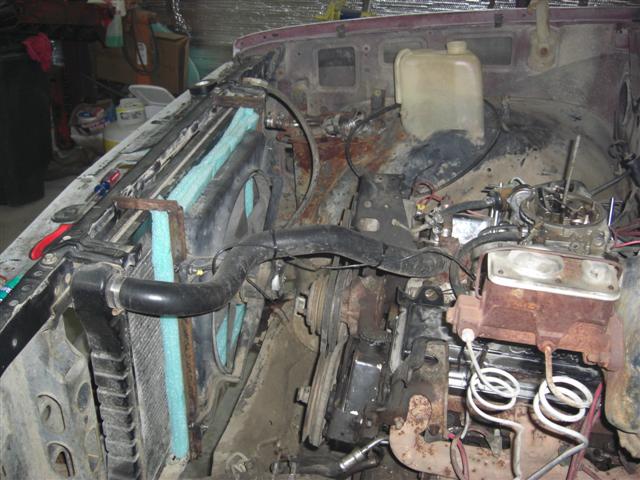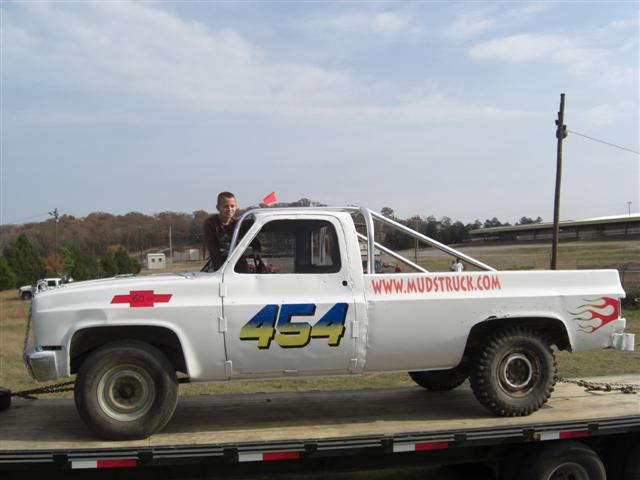 Electric fan mounted and ready to go. Here it is after the paintjob by CJ and numbers by Tim.