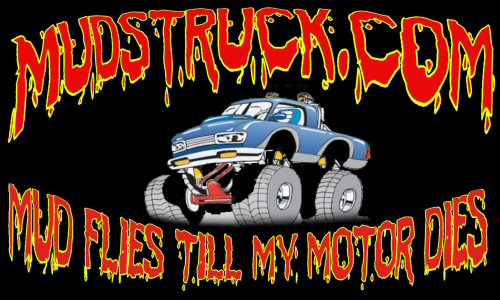 ---
These are the members that have made monetary contributions
to the Mudstruck site. All money collected is non-profit.
It will be used to maintain the site and supply such things as
hats, t-shirts, etc.
Craig

"Sport454"

Tim

"BananaBoat"

Kenneth

"Monkey"

CJ

"Rock Jeep"

Bryan

"Hobie"

Doug

"Dooley"

Wayne

Gaiser

Other members or tracks (events) who have contributed
Luke

"MudSlinger"

Brad

"Hook"

Chris

"Buckshot"

Torrey

"Arkansawer"

Brent

"Bjames"

JR

"Sanchez"

Neal

"78f150"

Kevin

"K/Mar"

Lee Eagle

"RedExpress"

Chase Sain

"Hitman"

Lisbon

Mud Bog

---
These are old pages and I am not sure what to do with them
to be fair to the paying members they may be removed.
NOTE: I have decided they will not be removed as I do not want to delete any original content from our site. I will keep them but they may not be updated as I am only one man and its going to be tough to keep up with the load I have taken on with the membership packages.
If you have any questions please contact me sport454@mudstruck.com






Copyright © 2005 by MudStruck. All rights reserved.
Revised: 04/24/11 01:30:00 -0500.